Mar 24, 2020 by Kris Dubé The Welland Tribune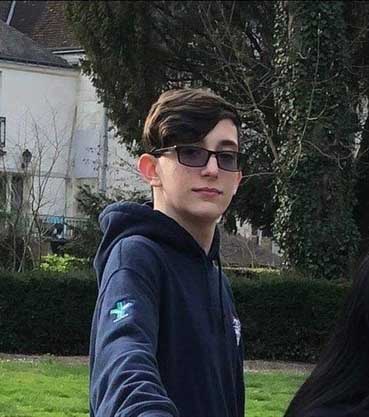 A Grade 9 Notre Dame College School student says he has "no regrets" that he went on a trip to Europe in early March as the COVID-19 pandemic was starting to ramp up and spread in countries across the world.
The youngest of 10 students to travel to France accompanied by two chaperones from Niagara Catholic District School Board, Daniel Mastrella and the rest of the group flew into Paris on March 6.
Most students stayed with host families in and around the city of Loches. Mastrella stayed in Paris in a home with a view of the Eiffel Tower.
On March 9, the group headed to St. Denis School in Loches. The trip was supposed to go until March 21, but as the pandemic continued to evolve their flight home was bumped up to March 19.
Then after Prime Minister Justin Trudeau called for all Canadians to return home, the group was able to get on a plane headed back March 17.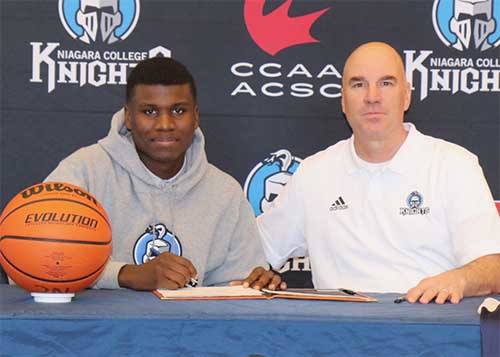 The most important influence in Shammar Campbell's life was unable to be present Thursday when the Welland Notre Dame star committed to play basketball for the Niagara College Knights men's basketball program.
It was a big day for the 6-foot-6, 205-pound forward, who lost his father Andrew to lung cancer about a year ago,
"He is always in my thoughts and my mind," the 18-year-old Welland resident said. "He is with me every day and every time I play he is my head and I am thinking he is in the stands, watching me, laughing and all that."
His father was always supportive and never over the top.
More Articles ...