Today is Notre Dame Grad 2021 Recognition Day! Congratulations to Matthew Roda and Owen Gallagher, the Valedictorian and Salutatorian, and the first two graduates to be recognized today! And our hearts forever, love thee Notre Dame!!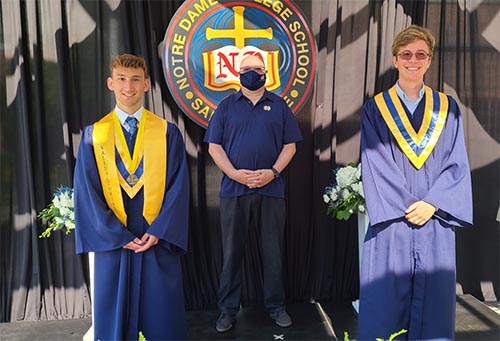 By Bill Potrecz - June 28, 2021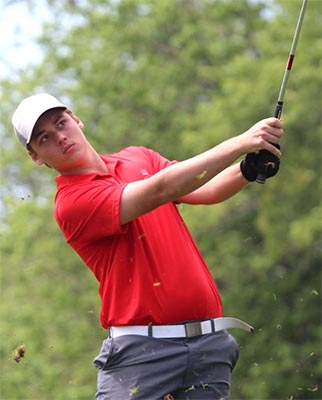 Michael Martel made a winning debut in the under-19 division on the Niagara Junior Golf Tour.
The 14-year-old Lookout Point member fired a two over par 59 to finish first in the opening event on the 2021 tour at Brock Golf.
It is the 29th year for the tour, which also started last season at Brock.
Martel, the defending under-15 boys champion, edged Noah LeBrasseur of Players Club Ottawa by two strokes and Benjamin Hebert of Lookout Point by three.
"I had a GAO (Golf Association of Ontario) qualifier last Thursday (in Guelph) and I didn't play too well so it was nice to bounce back and just have iron shots and wedge shots," he said. "I feel like that helped and I'm more dialled in now and back on my game.
"I wasn't really nervous. I just went in with the mindset of winning."
Martel, who just finished his Grade 10 year at Notre Dame, is still eligible to play U15 but moved up to test himself against better competition.
"It didn't feel any extra pressure or anything," he said.
Martel didn't have to face older brother Matt Martel, the defending U19 division winner who was away at a GAO event Monday.
"The only thing I'm worried about is when Matt comes back!" Michael said. "He will be back for the next tournament."
Michael Martel adjusted his thought process playing a short course.
More Articles ...