Pilgrimage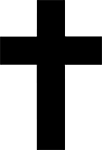 Thank you to all those who supported Notre Dame's 44th Annual Pilgrimage for the Developing World on Sunday October 27th. Alumni, parents, relatives and friends joined us as we walked in solidarity with those in the developing world and raised much needed funds for our various causes. As always, the Pilgrimage Mass after the walk was a highlight of our day.
This year's theme was 'Balancing the Scales of Justice'. We focused on the importance of the Catholic Social Teachings – Dignity of the Human Person, Dignity of Work, Solidarity, Preferential Option for the Poor and the Common Good – as the necessary foundation for a balanced world of love and justice.
History of the Pilgrimage
In the Spring of 1975, Holy Cross Father and former Notre Dame student and teacher Jim Mulligan experienced his own Pilgrimage to Chartres while studying in Paris, France. On this holy journey, he reflected on the rich faith tradition of a pilgrimage as a prayerful walk to a holy place. He thought it would be incredible for a high school community like Notre Dame to begin its own Pilgrimage as walk of solidarity with those suffering from injustice in other parts of the world. Six years earlier in his Grade 10 French class, while discussing the concept of 'Tiers Monde' (Third World), he and his students had already begun the tradition of 'Starvathons' where participants would obtain pledges for fasting. Monies raised supported development work in what was then known as the Third World.
The concept of the Starvathon and Pilgrimage were combined in the Fall of 1976 as Notre Dame's 1st annual Pilgrimage for the Third World. In late October of each year following, the entire Notre Dame College School community (students, teachers, parents and alumni) has joined together to walk in solidarity with those suffering in other parts of the world. There are many ways we put our faith into action at Notre Dame, but our annual Pilgrimage is a significant focal point of our school year. It is an opportunity to learn about and respond to issues of injustice in the developing world. Participants collect pledges for their 20 km journey. As a group we travel along the canal path from Smith St. to the Forkes Rd. bridge in Dain City then return to the school to finish the day in prayer with a Mass of Thanksgiving. Dillon Hall is transformed into our place of worship where we share in the Eucharist together. We commit our lives as Jesus did to sharing and service. To conclude the day, we watch in awe as the light from one candle spreads to fill the space with beautiful light – a symbolic reminder of the difference we can make in the lives of others when we join in solidarity to challenge injustice.
Over the last 35 years, more than $3 million has been raised for development projects throughout the world. The focus of the early years was India (via Fr. Harry Stock CSC) then Mexico (via Fr. Al Mahoney CSC), and Tanzania (via Eileen McCarthy). For the last 25 years, support has been given to Yancana Huasy ('house of work'), a therapy centre for physically and developmentally challenged young adults in Lima Peru associated with the Holy Cross Fathers, and the Canadian Catholic Organization for Development and Peace. Most recently, support was also extended to the Dominican Canadian Community Development Group (DCCD) founded by Notre Dame alumni.
The symbol of our Pilgrimage is the broken world – a world broken apart by greed, injustice and indifference. We walk in love and solidarity, contributing to the common good. Our hope is that by putting our faith into action, by putting our feet to the gospel, we are contributing to a unified world, not a broken one.
Who We Support
25% of Funds raised: Yancana Huasy is a center for children with special needs in Peru founded by the Congregation of Holy Cross. It serves the needs of many families who would otherwise not be able to find services to attend to the needs of their children.
25% of Funds raised: The Dominican Canadian Community Development Group (DCCD) is a grassroots not-for-profit charitable organization founded by Notre Dame Alumni and based in Welland, Ontario. It has developed an approach toward community development in the Dominican Republic that respects human dignity and supports the notion that change is something that can be achieved as a collaborative and collective effort.
50% of Funds raised: Development and Peace is the official international development organization of the Catholic Church in Canada and the Canadian member of Caritas Internationalis. It supports partners in the Global South who promote alternatives to unfair social, political and economic structures. It educates the Canadian population about the causes of poverty and mobilizes Canadians towards actions for change. For over 40 years, Development and Peace has supported 15,200 local initiatives in fields such as agriculture, education, community action as well as the consolidation of peace and advocacy for human rights in 70 countries.
. We encourage teams of alumni from specific year levels to register together. Please indicate if you are walking or raising money as part of a team!