By Bernie Puchalski - September 2, 2021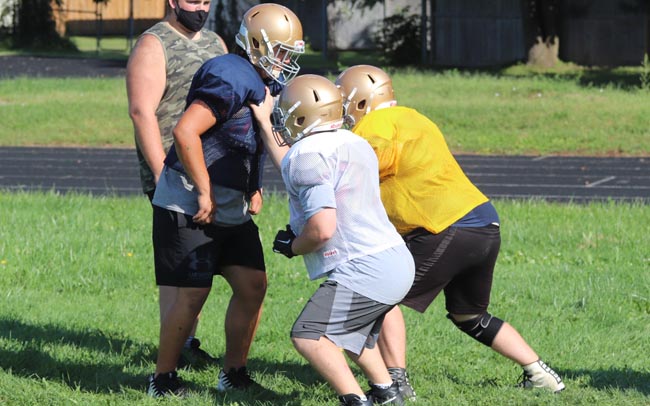 When the Notre Dame senior football team last played in 2019, Anthony Battista was the starting centre for the Fighting Irish squad that qualified for its second Ontario Federation of School Athletic Association Bowl game in three seasons.
Fast forward two years and one COVID-19 pandemic later, the 17-year-old Welland resident was back on the field this week as the team went through its preseason training camp.
"It feels awesome. Last year we didn't get to play but now we are back and I am just as excited as I was in 2019, unfortunately it's not 2020," the 12B student said.
Battista admitted it was tough to have school sports cancelled.
"I played hockey and football for Notre Dame and it all got cancelled last year and it kind of sucked," he said. "You get excited about it and that's what you do when you come to school on the first day. You play football. It was difficult but I am just happy we are back out now."
Rather than sit there and feel sorry for himself, Battista stayed busy.
By Bernie Puchalski - August 17, 2021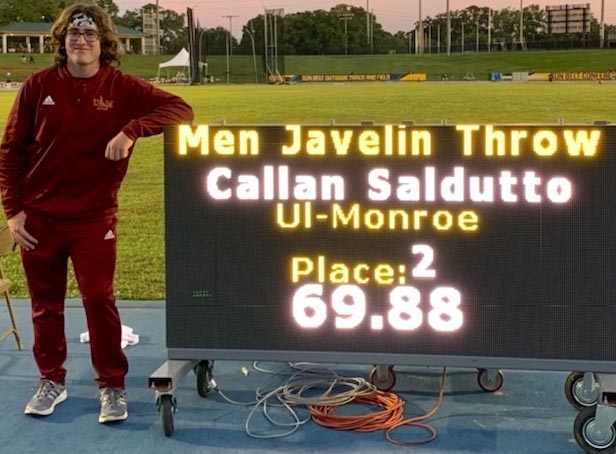 Callan Saldutto was having an up-and-down season in his first year of being a full-ride scholarship athlete at the University of Louisiana Monroe when he arrived at the prestigious Texas Relays in late March in Austin, Texas.
"I won the B group with a huge PB (personal best) of 69.46 metres in javelin," the 19-year-old Welland native said. "My old PB was 61 something."
Not content with that personal best, the Notre Dame graduate one-upped himself in mid-May at the Sunbelt Conference championships in Mobile, Ala.
"I PBed again. I threw 69.88 and I got second there. That was another big one."
The throw garnered the four-time Ontario Federation of School Athletic Associations medalist not only a sliver medal but it also surpassed the 69.5-metre standard required for Saldutto to attend the 2021 World Athletics U20 Championships.
More Articles ...