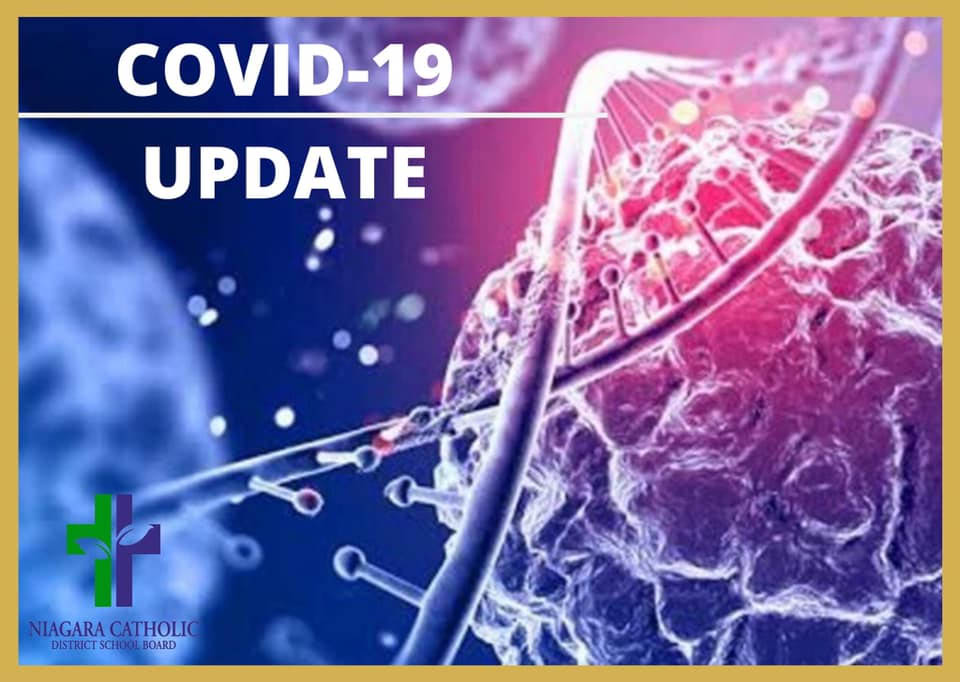 Good afternoon:
As you may have heard today, the Ontario Government has announced plans for a safe return to school for September. Many things will remain in place from last year as we reopen on September 7, such as the need to wear masks indoors for all students in Grades 1-12. Other things will change, such as allowing students to play outdoors without masks and in mixed cohorts during lunches and recess.
Secondary students will attend school all-day, Monday to Friday (no cohorts). Plans are being discussed how to safely implement a return to extracurricular activities like sports, band, choir and other clubs for both elementary and secondary students. You will learn more about that in coming weeks, as information is made available.
Virtual learning is permitted again in 2021-2022. Secondary families have already submitted plans for student attendance next year. Elementary families will be contacted about their final choice next week. We look forward to welcoming the majority of our students back to school for in-person learning.
The Ministry of Education, Ministry of Health and Niagara Region Public Health continue to promote vaccinations for students aged 12-17 and staff, but they are not required to return to school or work in September.
The Ministry of Education has allowed local public health units to provide insight and to place their own recommended measures on schools in their communities. We will work closely with Niagara Region Public Health to balance the need to begin returning to a more normal school year with the need for continued vigilance as the Delta variant remains strong in Ontario. We expect to have more detailed information for you next week, after we meet with Public Health.
Thank you for your patience and understanding as we work towards a safe and happy 2021-2022 school year for everyone.
By Bill Potrecz - BP Sports Niagara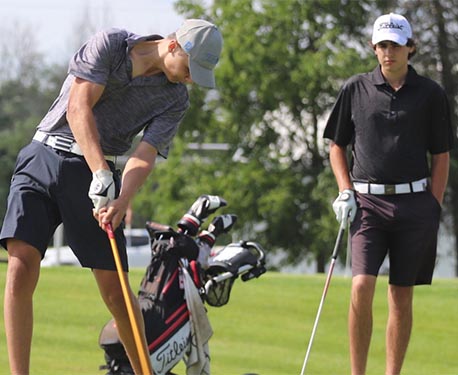 Matthew Martel earned brotherly bragging rights, edging younger sibling Michael Martel to capture the boys U19 division at a Niagara District Junior Golf Tour stop Wednesday at Grand Niagara.
The defending champion, who golfs out of Lookout Point, fired a two-under par 70 to defeat Michael by five strokes. Nathan Freure of Sawmill made a late charge to finish second with a 74.
Matthew Martel, who also won earlier on the tour this year at Rockway Vineyards, was aware Michael was in his rear view mirror.
"I had kind of heard from a buddy he (Michael) was a couple over (par) so I was happy for him," Matthew said. "At that point, it was a four or five stroke gap so I just didn't want to do anything stupid. I didn't think anyone was going to be able to catch me so (it was) just play smart."
Matthew said there is a mutual respect between himself and his brother, who is three years his junior.
"I think most of the time we're helping each other," he said. "If it got down the stretch of an event that was very close, it might be a little bit of a different story — there might a little bit of a rivalry — but for the most part it's just trying to help each other."
Matthew, a 17-year-old graduate of Notre Dame, said it isn't uncommon for the two brothers to hit a bucket of balls together.
"I have buddies I golf with a lot but just the convenience of just going pretty well every night, just having someone there to take a swing video or something, it's really helpful."
Michael won the first tour stop at Brock last month.
More Articles ...