Student Success Team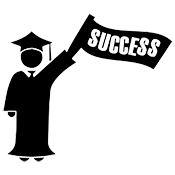 The Student Success Team is here to help students succeed in their academic courses while in high school. The Student Success Program is an initiative designed by the Ministry to support students who require and have been selected to take part in an alternative classroom environment. The Student Success Centre is designed to provide a safe, learning setting with technology readily available to the student as an alternate way to earn credits.
At Notre Dame College School, a dedicated team of Administration, Student Success Teachers, Guidance Counsellors, Special Education Teachers, Chaplin and CYW provide extra attention and support for individual students who need it. The S.S.T. meets weekly to discuss at-risk students and decisions on an action planning.
How can we help?
While in the Student Success Program, students have the opportunity to:
Benefit from individualized attention and support within the Student Success Centre.
Choose from more options for learning, such as expanded co-operative education, Specialist High Skills Majors, dual credits and e-learning.
Seek help in solving problems they previously may have faced alone.
Student Supports at Notre Dame College School
Notre Dame College School students have access to many in-school supports as well as outside community agencies, which provide support to address social/emotional issues.
Chaplain- Notre Dame is fortunate to have a chaplain to serve as a spiritual animator within our Catholic community. The Chaplain co-ordinates and facilitates activities and celebrations which foster the growth of every student as an individual in the community.
Child Youth Worker – provides our students with social/emotional support during difficult times.
Public Health Nurse –The school nurse will be in the school once a week. Any student wishing to speak to her about specific health issues or other medical concerns can make an appointment in Guidance. All information discussed is strictly confidential.
Community Addictions Services of Niagara- The addictions counsellor is available at Notre Dame for students who may be struggling with an addiction. She can be contacted through our Guidance Department. This is a confidential service made available to us through Community Addiction Services of Niagara.
211 Ontario – Provides free confidential 24/7 support to students and Parents.
211 Ontario- Find programs and services in your community
Kids Help Phone- Provides toll-free, 24 hour, bilingual and anonymous phone counselling to young people of Canada 1-800-668-6868
Contact Niagara- Contact Niagara Resource Coordinators identify appropriate local resources for children who experience emotional and behavioural difficulties. 1-800-933-3617
Credit Recovery – is designed to offer students the opportunity to meet the expectations of a course they have completed but for which they have received a failing grade. The school promotion team meets at the end of each semester and reviews the student's individual achievement and then recommends a credit recovery plan to fill the gaps in achievement to earn a passing grade. Students may work on recovering more than one credit concurrently through the credit recovery process, and there is no limit on the number of credits a student may recover.
Dual Credit programs – allow students, while they are still in secondary school, to take college courses that count towards their Ontario Secondary School Diploma and a college certificate, diploma or degree. The program is an excellent way to transition to post-secondary as it provides high school support in a college environment.
Niagara LINK – a program designed for students who are not currently attending secondary school or who are at risk of leaving school before graduation. Niagara LINK allows students to work towards earning secondary school courses while at the same time earning one Niagara College Dual Credit. (A Dual Credit counts both as a secondary school credit AND a College general elective credit)